From Fact finding to proof of concept
The ultimate mission of FairFishing is to contribute to the development of the fishery sector in Somaliland in a sustainable manner in order to todevelop the private sector in Somaliland involved in the fishery value chain, develop new sources of income aimed at poverty reduction, thereby promoting economic growth.
A fact-finding mission in March 2012, back before FairFishing was formally organised in any form, found the main challenge being securing and building a main harbour with fish processing facilities, from scratch. This lead to the Proof of Concept in 2013.
What was FairFishing's Proof of Concept?
Target: 1 tonne of fish per day processed at station by the Autumn of 2013
First half-year: Get basic station infrastructure up and running and test (ice machine, manpower, building station)
Second half-year: Stable station operations
Concept development: With proven concept FairFishing moves on to a full-scale operation
Local capacity: 25 employees at FairFishing station, station capacity 4.5 tonnes of fish per day and 9 tonnes of ice
The proof of concept of the FairFishing concept was tested in Somaliland's largest port city of Berbera, where the project scope was designed, with the aim of testing the feasibility of the fishery sector by investing small, and then building on infrastructure and equipment based on demand.
FairFishing piloted cold storage, a receiving and processing station between 2012-2014. With the lean start-up and agile approach, the station has now been established. It can produce 4,5 tonnes of ice/day and process 4,5 tonnes fish a day.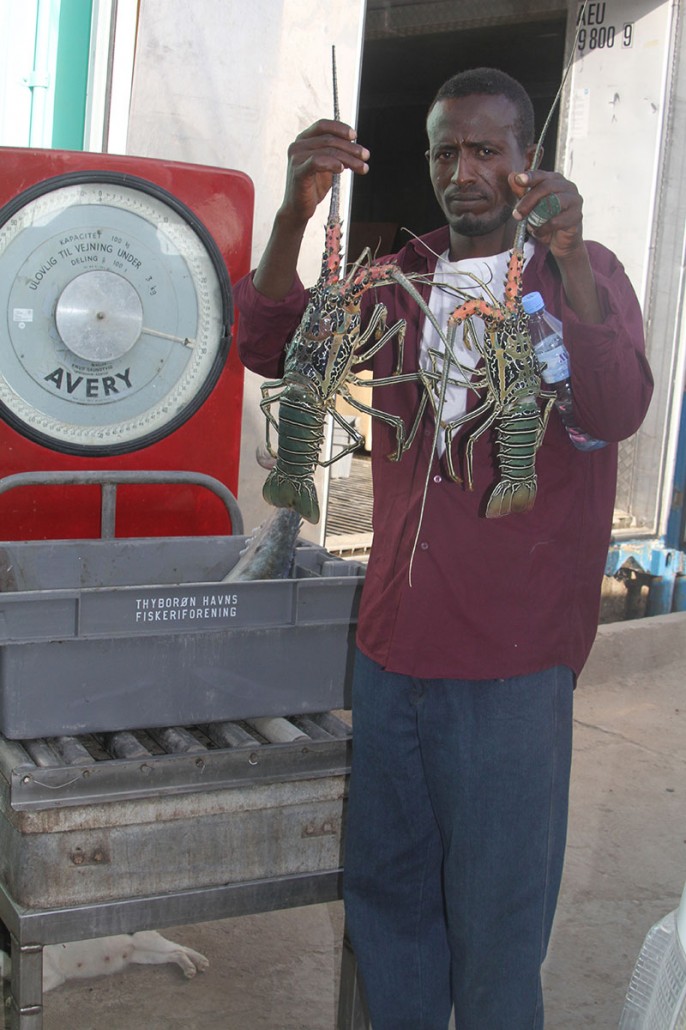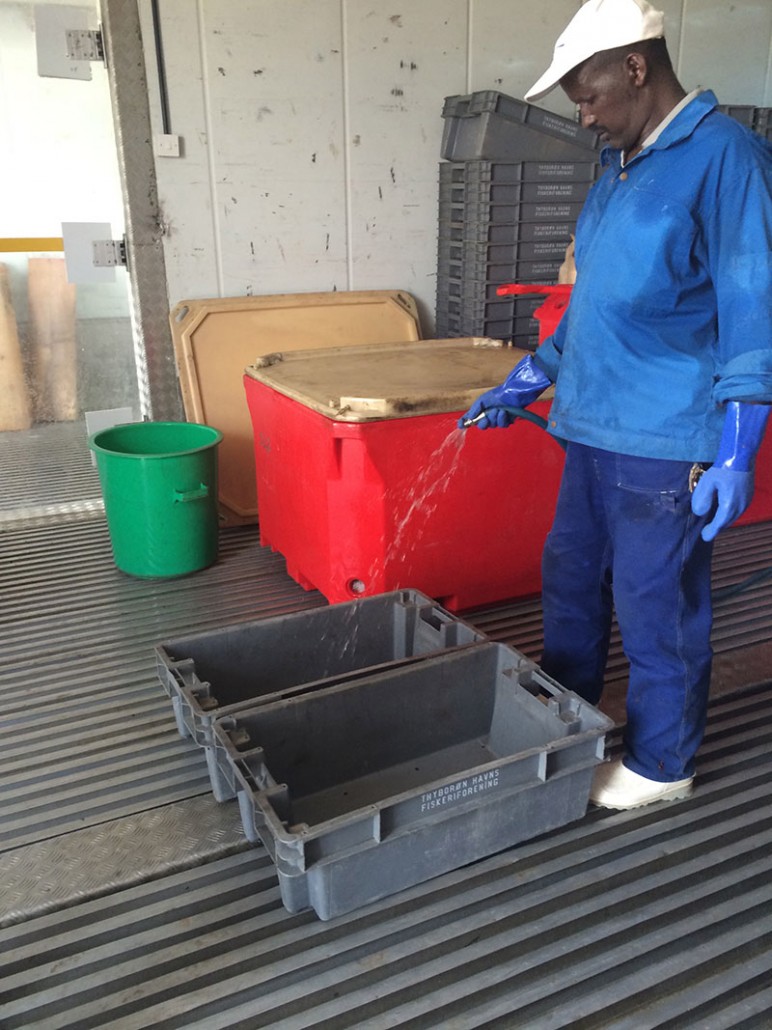 The fishery value chain
At our station in Berbera, fishers have access to flake ice, processing- and storage services at cost prices.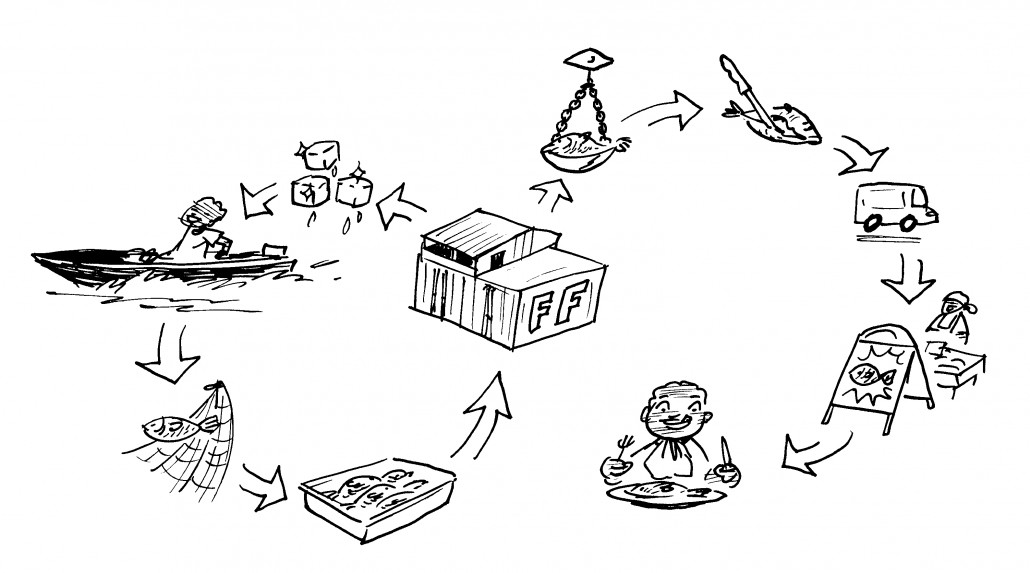 20 station employees service 37 users of the station's facilities( fishers, skippers, boat owners) who employ approximately 400 seasonal employees.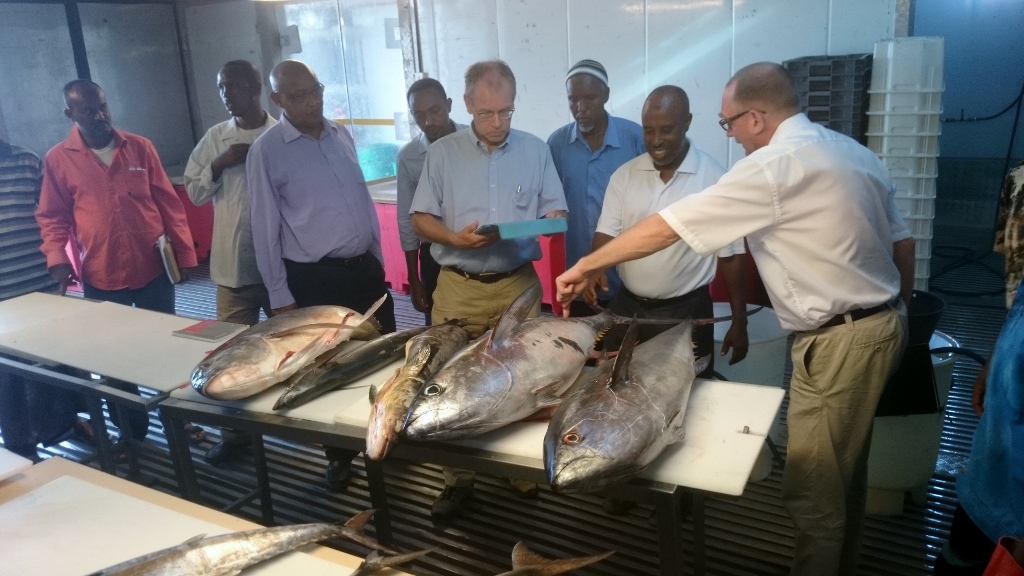 Entering the ice age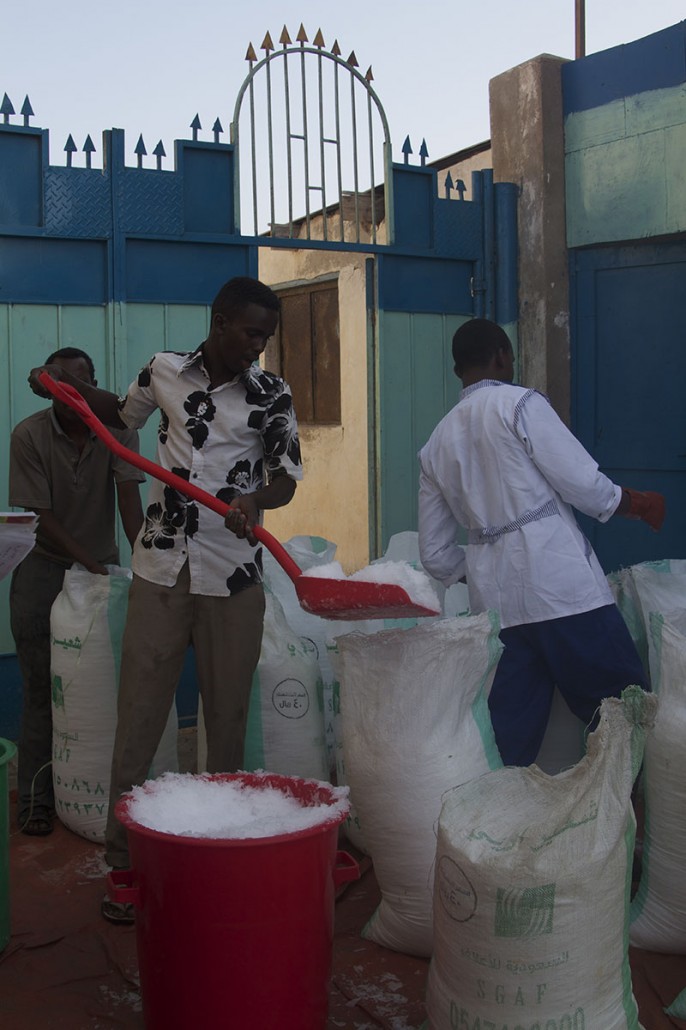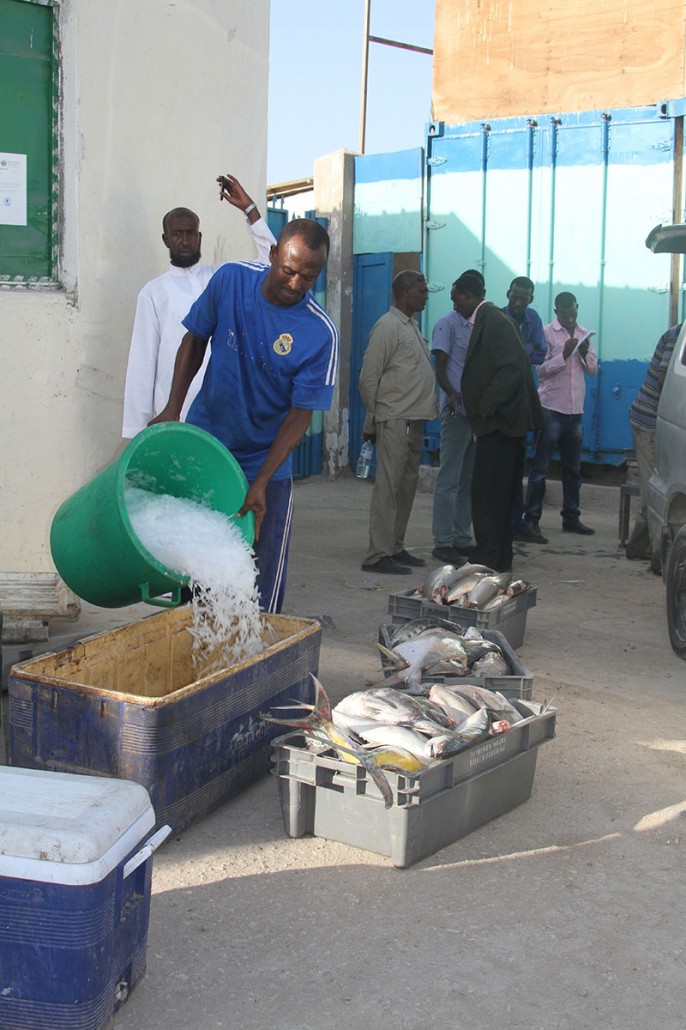 Ice is purchased by our 37 fishery partners at USD 1/kg for three main purposes:
To cool fish at the FairFishing station
To cool their catch as it is being transported from the sea to the station
To maintain the quality of the catch during transport to and at the market until the point of sale.
Between January and April, the FairFishing station received weighted, sorted, cleaned and processed 67.3935 tonnes of fish:
In 2014, the station saw the following results:
Revenue: From USD 9.890 to USD 94.000 in 2014
Price of ice has halved
Fishers have been able to charge twice what they could a year go due to higher quality fish that has been produced more hygienically
The Partner Supply Unit (PSU)
The Partner Supply Unit, which opened in January 2015, sells equipment to FairFishing partners at cost prices. It employs six people producing nets, of which two are women.

On average, each net takes a day to produce, and the producers are then paid USD 25. This new skill has had a multiplier effect, as the current producers are training others within the community to produce nets, and thereby create new sources of income.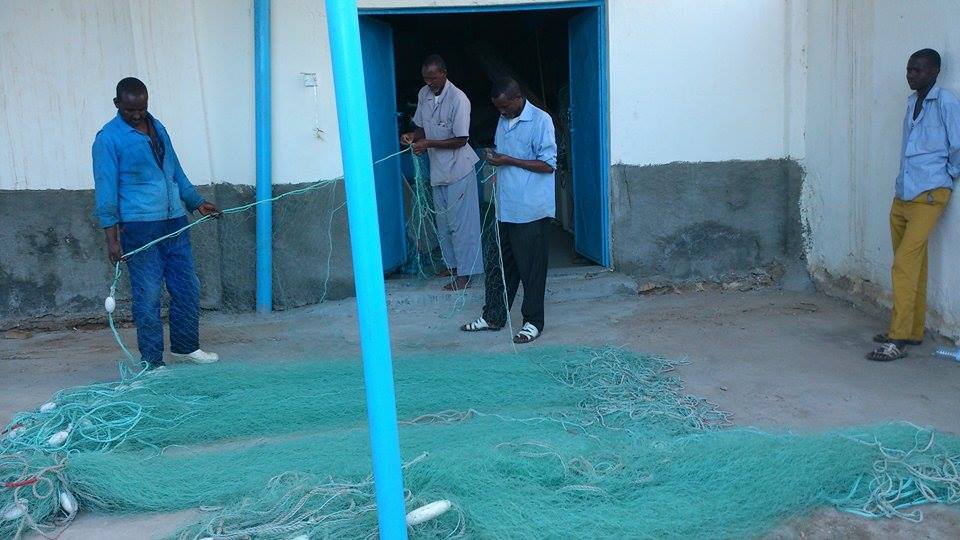 The nets being produced provide new tools in Berbera for catching different types of fish – the most in demand from the FairFishing partners are bottom fishing nets and hand line fishing.