ORGANISATION IN SOMALILAND AND PUNTLAND
FairFishing Somaliland was established in January 2013 as an international NGO in Somaliland, and registered as required by law with the Ministry of National Planning and Development.
Currently (2018) we have one local management office in Berbera and one in Bosaso, both with employees who are working with management and implementation of the EU funded program.
In Berbera, the Centre of Excellence, the first FairFishing Station with PSU has been operating since 2013 with staff managing the daily operations of ice production, sales of ice, cold storage and fishing gear.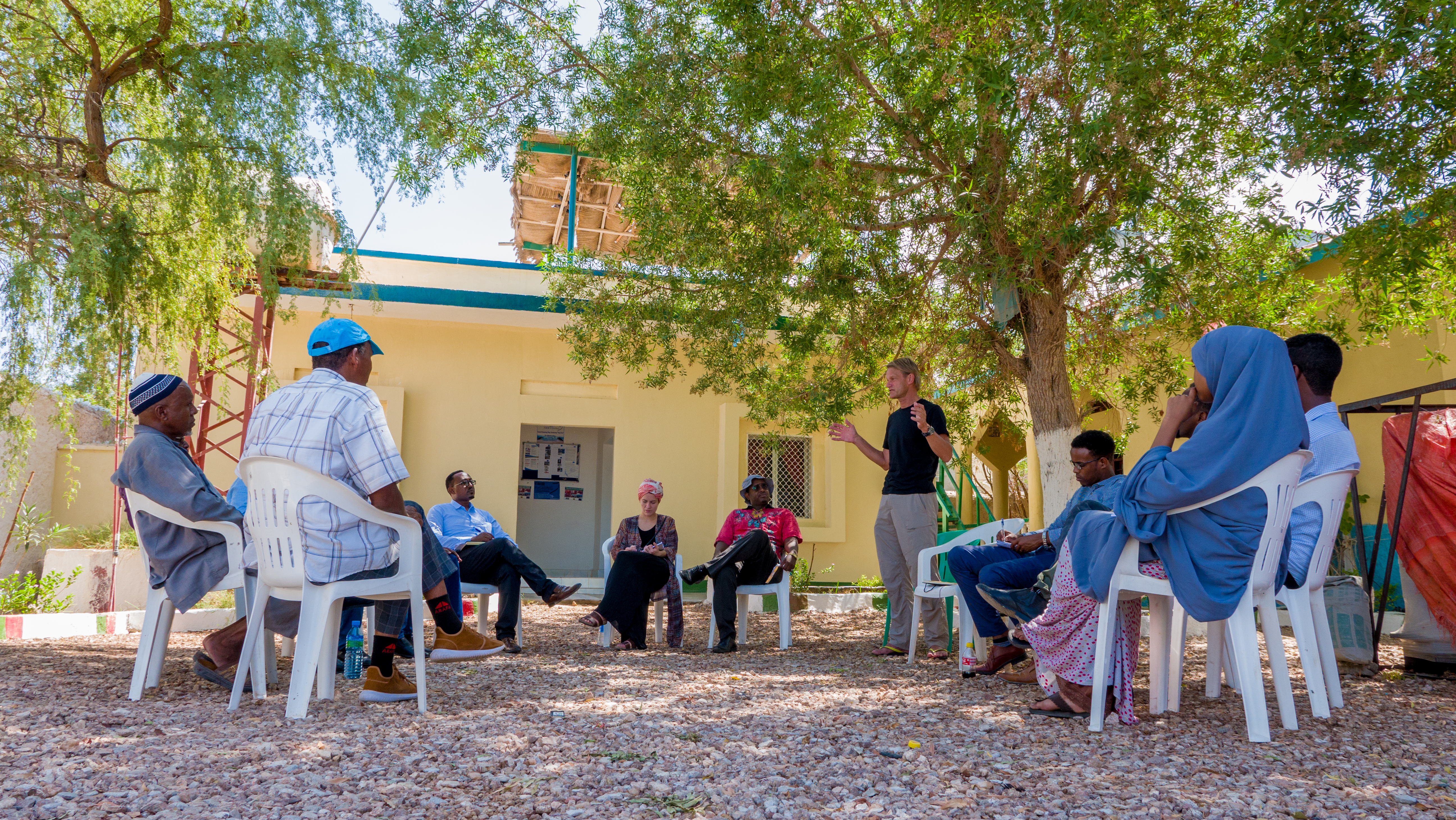 THE BOARD
The NGO FairFishing board consists of hands-on practitioners from the worlds of shipping, development, Somali diaspora, business strategy, finance, navy, education and fishery.
We are not a business and do not profit financially from our efforts.
We are financed by Danish and international donors who support our practical 'nuts and bolts' approach to a complex area and issue. We have received generous donations in the form of capital, manpower, equipment and service. Volunteerism is our backbone.
Chairman Claus Bindslev, Strategic advisor and CEO at Next Step by Bindslev A/S
Vice-Chairman Nils Wang, former Rear Admiral and Director of Naval Team Denmark
Vice-Chairman Mahad Farah Aden, Internal auditor in the Danish National Bank
Board Member Knud Vilby, International development expert, editor, writer and journalist
Board Member Said Hussein, Secretary General of the Somali Diaspora Organisation
Board member Elsebeth Krogh, Department Director for Human Rights Systems at the Danish Institute for Human Rights
Board member Toyah Hunting, Former Head of Partnerships and Communication at FairFishing
Board Member Per Gullestrup, Ship Owner