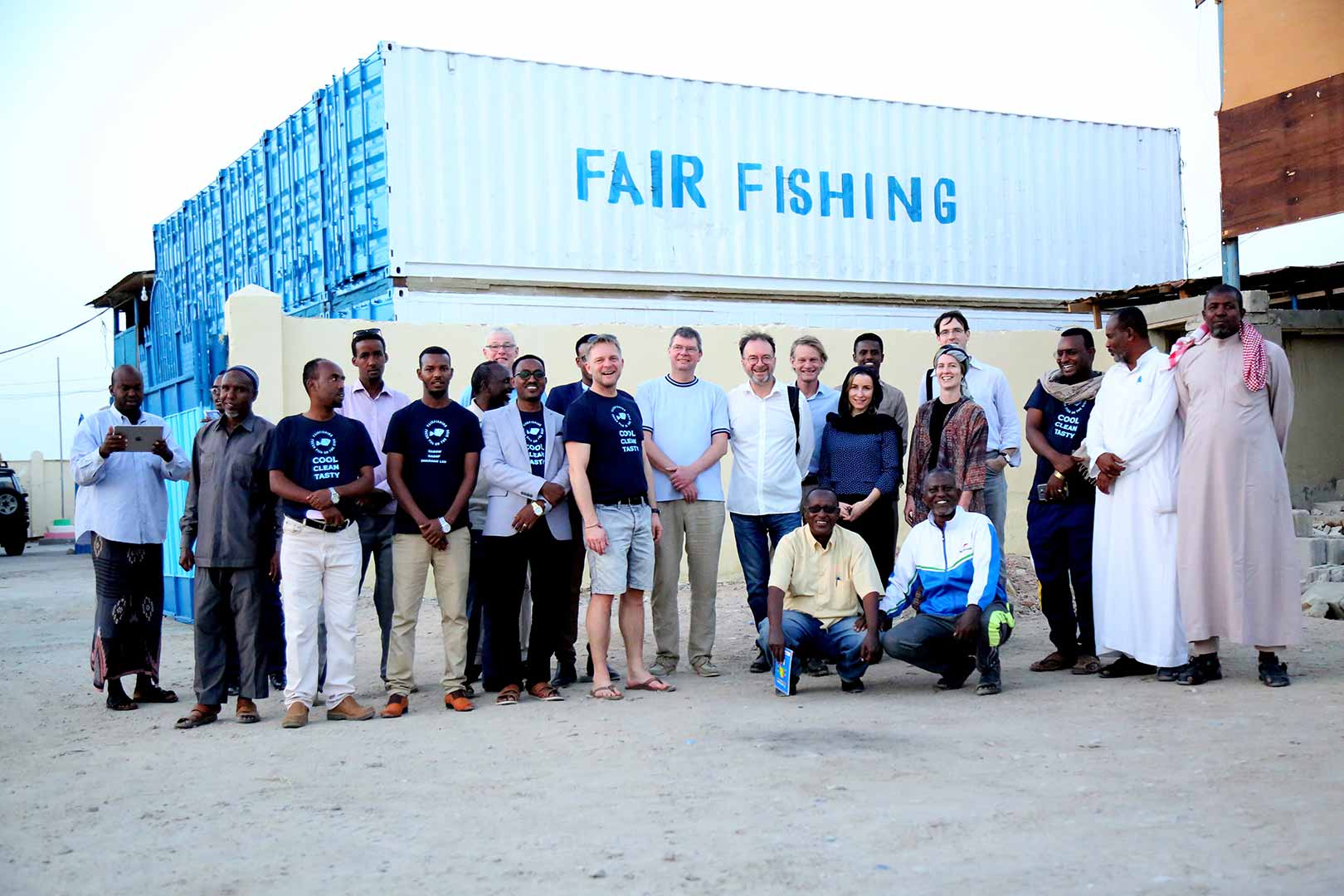 FairFishing Board consist of a bunch of hands-on practioners from private sector, international development specialists, the marine and somali diaspora. A Copenhagen based secretariat, and two local management teams in Berbera and Bosaso. Currently, we employ around 40 people locally. We value a strong local ownership – with the partners of the facilities  involved in the operations. The timeline below outlines how we got here.
The FairFishing timeline
2009: It started with an idea 
Journalist Jakob Johannsen,  married to a Somali woman, contacts Claus Bindslev with a proposition to "turn Somali pirates into fishermen". They then contact international development journalist  Knud Vilby. Together they agree to start a fishing project in Somalia.
2011: the organisation is born
Real admiral Nils Wang, Mahad Aden, internal auditor at Danish National Bank, skipper and fishery expert Kurt Bertelsen Christensen and Somali diaspora Said Hussain joins the team.
In October 2011, the first board is established, consisting of Jakob, Claus, Knud, Mahad and Said. Christian Balslev-Olesen joins later.
2012: fist fact finding mission
American Arsenault Family Foundation makes the first donation of USD 20.000 for a fact-finding mission in Somaliland. Purpose: Is fishery even possible – if so, how?
Mission results: There is no fishery infrastructure at all in Somaliland – everything has to be built on scratch. It is decided to not choose one local partner, but to be inclusive and welcome anyone interested to cooperate.
Founding father Jakob Johannsen passes away from cancer, and his children are given the LIVIA prize on his behalf: "initiator of Somali Fair Fishing, a project, which embodies one of the most solid and beautiful principles in the peaceful solving of conflicts: Searching for the origins of a conflict, thinking creatively and introducing original solutions – instead of attempting to combat darkness with darkness or surrender completely."
Two new members of the board: Nils Wang and ship owner Per Gullestrup – whose own experience of having a ship highjacked by pirates was the basis of the movie 'The Hijacking'.
Per Gullestrup donates 50.000 USD for a Proof of Concept phase: Demonstrating that one tonne of fish can be caught, processed and sold every day for an entire month. It is a success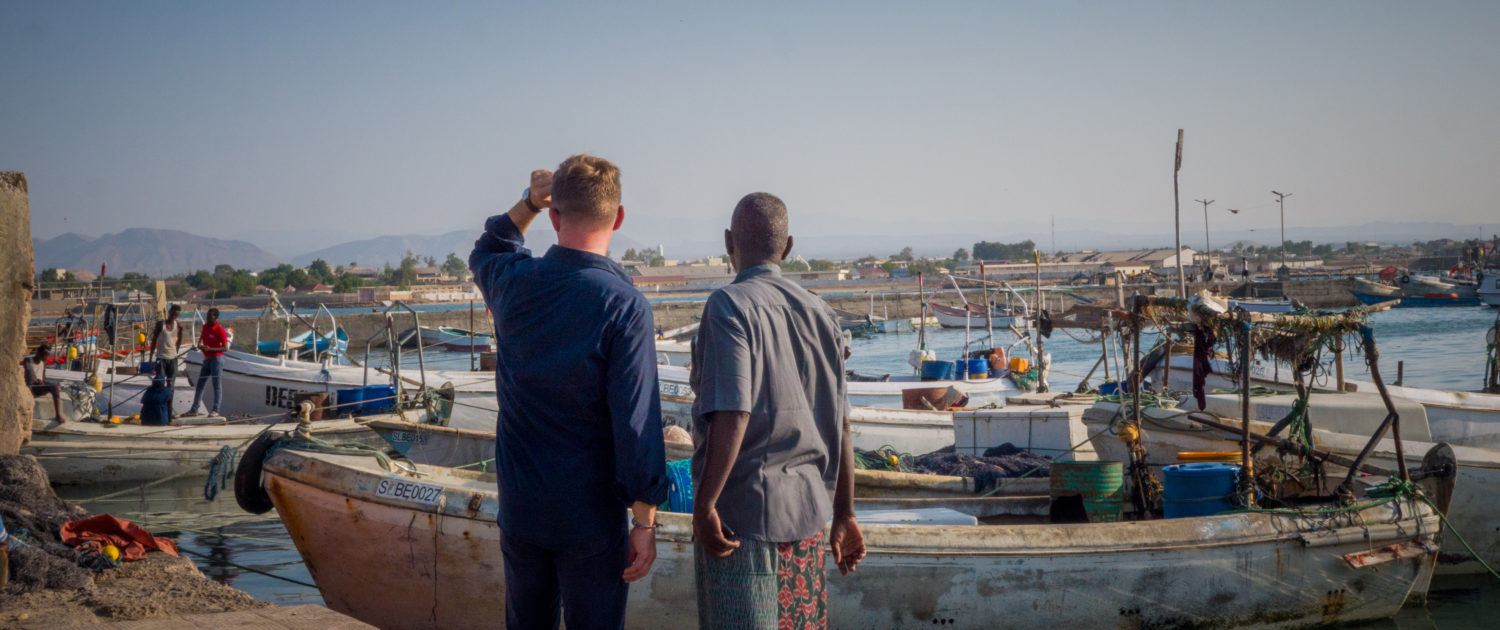 2013: A fishery station in Berbera takes form
A processing facility is developed; using five 40-foot reefer containers donated Mærsk Line as the source of infrastructure. An ice machine is purchased.
FairFishing receives an increasing amount of both in-kind and economic donations.
In October the station opens for business and has 20 employees the first year
It is a local NGO, non-profit, where income from sales of ice and services at the station pays for local wages and running costs.
2014: still a long way to go 
FairFishing is getting more attention in danish media and among local ministries and authorities, but still no public funds.
At a (very) critical point, A.P. Møllerske Støttefond donates USD 500.000, so the station that is now running can be supported and developed to secure financial sustainability and organisation for the future.
Elsebeth Krogh, Danish Institute for Human Rights, joins the board, and Toyah Hunting works in secretariat as Head of Partnership and Communication.
2015: first documented impact
The Partner Supply Unit (PSU) is established: a shop selling affordable fishing gear to the fishers
Nordic Consulting Group conduct an Impact Assessment (funded by MAERSK) and present the first results: increased income, more jobs and social improvements.
2016: New chapter: expansion of the FairFishing concept with EU funds
EU reward FairFishing with a direct grant to expand and develop the concept to several locations in the Horn of Africa the coming three years. The aim is to create income, livelihood and nutrition to populations in the Horn of Africa through development of the small-scale fishery.
The organisation grows due to the new EU program, with extended program management in Copenhagen and two local management teams in Berbera and Bosaso. Toyah Hunting joins the board.
2017: work work work..
The year is spent with feasibility studies, developing business plans, negotiations wit stakeholders and construction of fish facilities.
2018: new results and new partnerships 
New FairFishing facilities are opening in several locations: fish stations in Saylac, Buluhar, Laasqorey and Garacaad, fish markets in Burco, Galkayo and Qardho, and boat and engine workshop in Berbera
Training programs are executed: fishery techical training at sea, facility training in new facilities, business managment and fish marketing
A new partnership is entered with Trafigura Foundation: aiming to create better living through fresh fish. Focus on strengthening the whole fish value chain in order to develop a sustainable chain from sea to consumer.
Nordic Consulting Group presents findings from a new impact assessment in Berbera: increased income, more jobs, business opportunities for women and changing status of fishing in society.
2019: A new chapter: FRESH FISH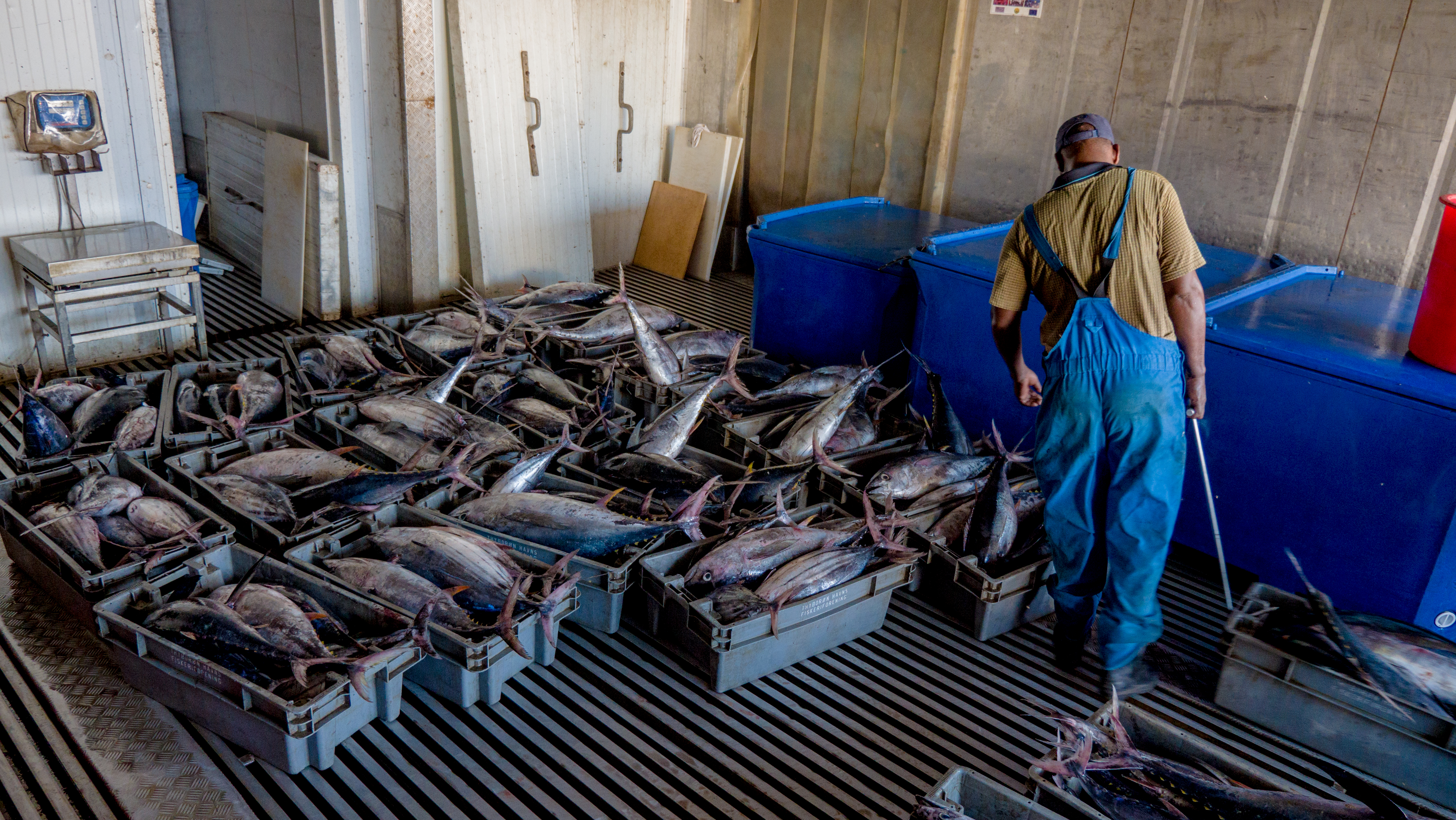 Contributors
A number of people, companies and organisations have generously donated funding, equipment, services and manpower throughout the years:
Financing
A/S Dampskibsselskabet Orients Fond
Commemorative Coin Fund
Helle and Per Gullestrup
Jørgen and Viggo Harboe
Services
Bindslev a/s: Office in Copenhagen
C.F Møller architects: Technical drawings of FairFishing compund
Danish Defence Academy: Security training
General Practitioner Søren McNair,  medical assistance
Longji Company: Quality check of SFF cooling equipment
Secretariat: Carl Jørgen Bindslev (full time volunteer)
Communication: Knud Vilby
Investor relations advice: Shuraako
Website: Mono Voce
Equipment
E. Espersen Fisk: Equipment for processing and treatment of fish
Falck: Lifeboats, first aid equipment
Clipper Group: Office equipment
Danish Crown: Production equipment and trucks
Maersk Line: Five freezer containers, delivered in Berbera
Container Providers International: Containers for shipping
Dystan Grafisk Service: Printing and production
United Arab Shipping Company: Transportation of containers
PIL Shipping: Transportation of equipment
Danish Fish Auctions Thyborøn: Auction scales
Daconet: Nets and fishery equipment
Lemvig Data: IT equipment, smartphones
Linco-Freight Logistics A/S
Pon Power A/S
Designit: IT equipment  
Tejn Trawl and Nets