How did it start?
FairFishing was established in 2011 by a group of  hands on practioners from the private sector, marine, and international specialists, and the Somali diaspora. The ultimate mission of FairFishing is to contribute to the development of the fishery sector in the Horn of Africa in a sustainable manner in order to to develop the private sector involved in the fishery value chain, develop new sources of income aimed at poverty reduction, thereby promoting economic growth.
The core competency of the organisation is fishery know-how, coupled with "doing" CSR in practice. The approach is informed by testing activities in the field and then scaling up. There is strong local ownership – with the partners of the station involved in the operations.
The FairFishing Board
The board consists of hands-on practitioners from the worlds of shipping, development, Somali diaspora, business strategy, finance, navy, education and fishery. We are not a business and do not profit financially from our efforts.
The board makes decisions in relation to strategy, management, finance and administration to the FairFishing.
Chairman Claus Bindslev, Strategic advisor and CEO at NextStep by Bindslev A/S
Vice-Chairman Nils Wang, Rear Admiral, Director Naval Team Denmark
Board Member Mahad Farah Aden, Internal auditor in the Danish National Bank
Board Member Knud Vilby, International development expert, editor, writer and journalist
Board Member Said Hussein, Secretary General of the Somali Diaspora Organisation
Board member Elsebeth Krogh, Department Director, Danish Institute of Human Rights
Board member Toyah Hunting, Former Head of Partnerships and Communication at FairFishing
Board member Per Gullestrup, ship owner
In between board meetings, the Presidency composed of the Chair and two Vice Chairman makes decisions.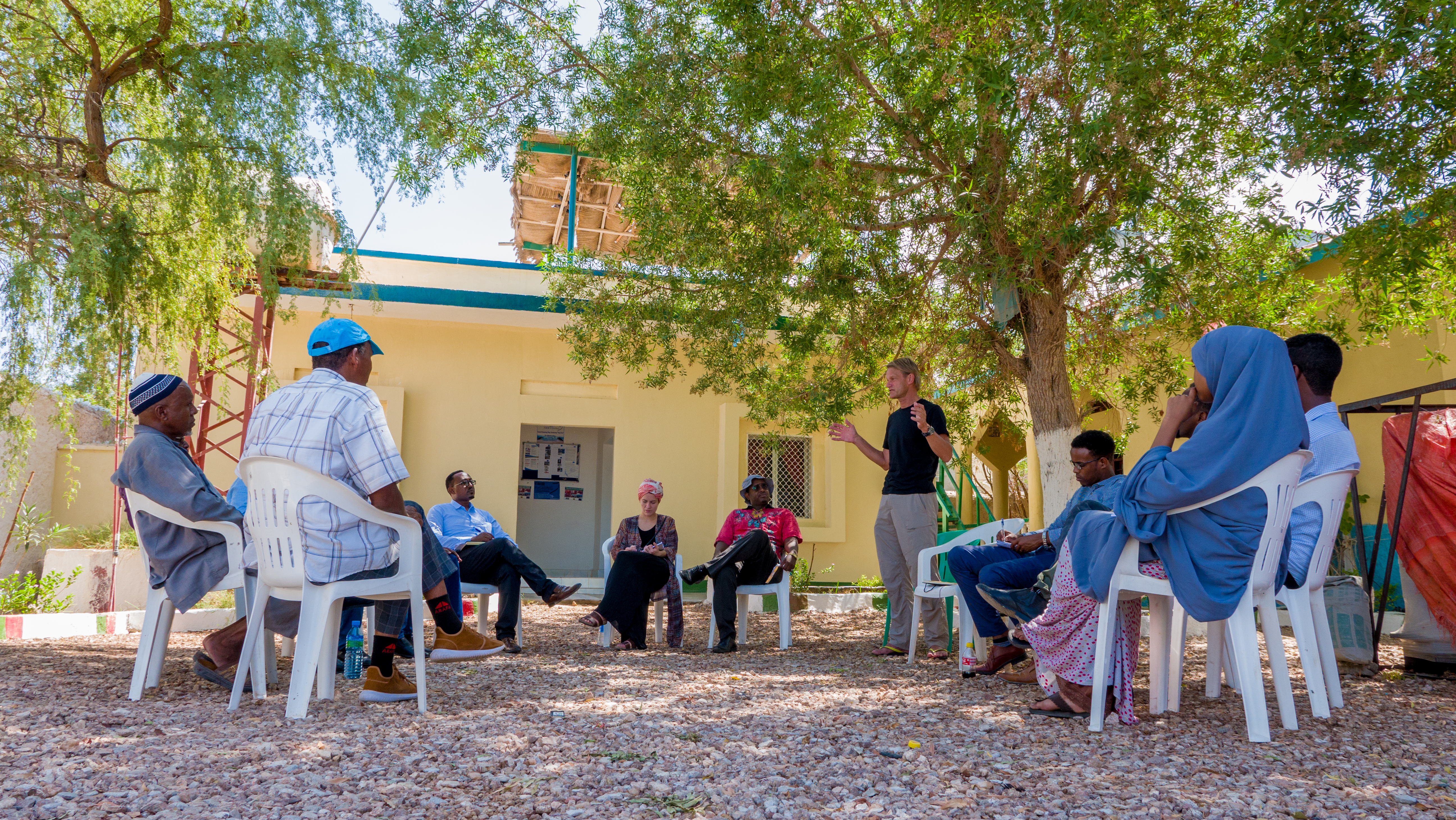 The program management
The FairFishing Secretariat with HQ in Copenhagen deals with all aspects of project management, advocacy and administration tasks, as well as strategy, finance, administration and communication. It is the the primary point of contact for the local management team in the Horn of Africa. Currently (2018/2019) we have one local management office in Berbera and one in Bosaso, both with employees who are working with management and implementation of activities do develop the FairFishing concept.
FairFishing Station and PSU in Berbera 
In Berbera, the Centre of Excellence, the first FairFishing Station with PSU has been operating since 2013 with staff managing the daily operations of ice production, sales of ice, cold storage and fishing gear.
There is currently eight full time employees managing the facilities with excellence!