Visible progress in last two decades
Somaliland and Puntland border one of the world's busiest shipping lanes in the Gulf of Aden. The region is relatively stable and puts tremendous effort into transforming itself into a democratic and well functioning society.
Broadening the economic base – from livestock to fish
The region is currently highly dependent on its livestock market, amounting to roughly 60% of the region's GDP.
Figures from the Ministry of Finance in Somaliland show an increase in the demand for fish. At the same time, until recently, Somaliland imported 50% of its fish.
On the advice of experts such as the World Bank, the Government is actively trying to expand its economic base particularly in the productive sectors beyond the livestock sector, so it can be better protected from external shocks and the dependence on foreign sources of income.
According to Mohamed Shukri Jama, Chairman of Somaliland's Chamber of Commerce, Industry and Agriculture, the 2011 drought led to 25% of Somaliland's 18 million cattle perishing, leading to substantial financial losses and a severe dent in the national and export economy.
Addressing unemployment
Overall unemployment, and youth unemployment in particular, is a matter of great concern in the region. 70% of youth below the age of 30 are currently unemployed, according to the 2014 Annual Somaliland Special Arrangement Report.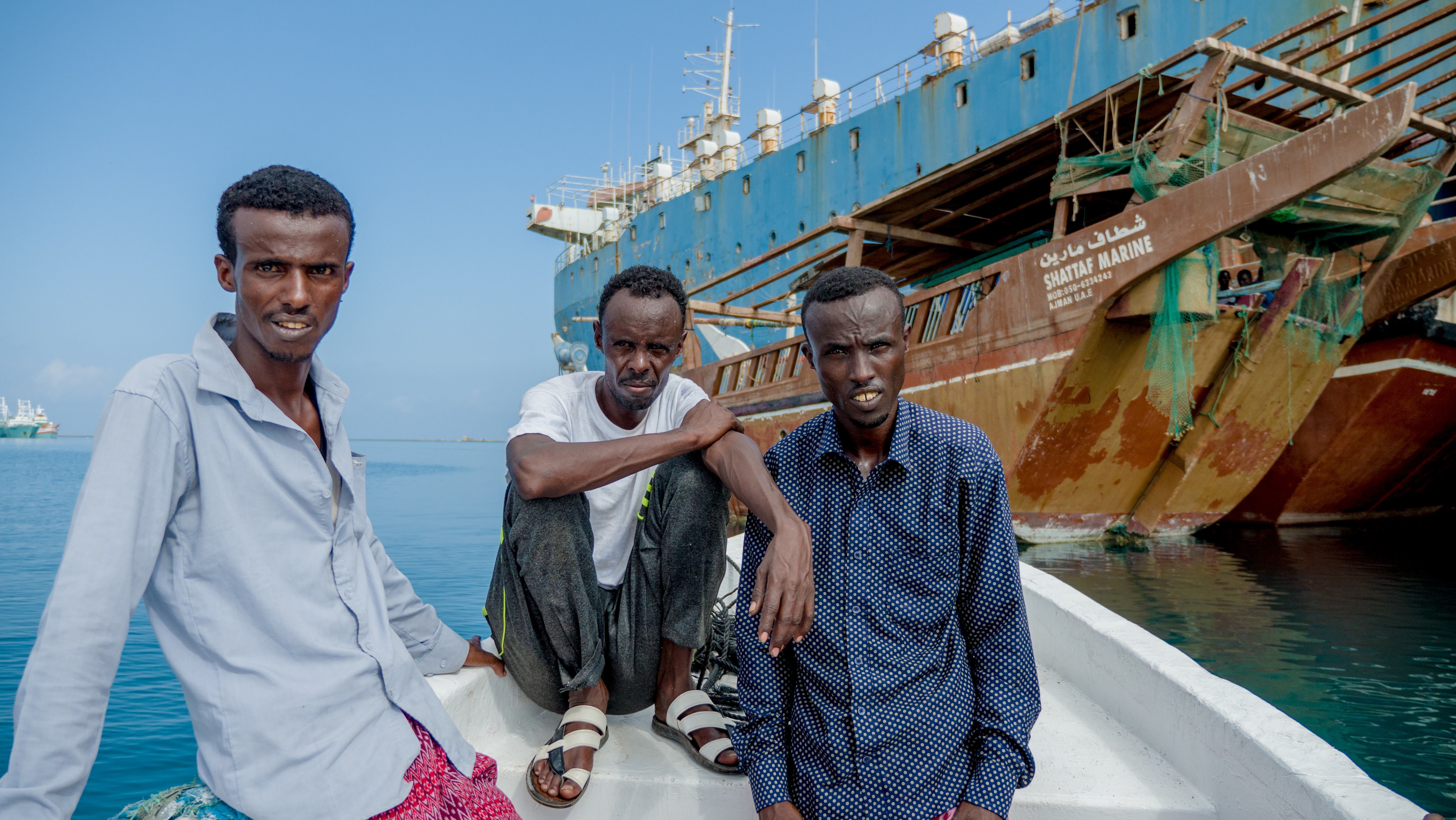 Prevention – smart investment based on locally identified needs is much cheaper in every respect than finding a cure. In a time of escalating radicalism, irrespective of religion or social beliefs, on our doorstep in Europe or elsewhere, using context-specific approaches to address the "stress points" of vulnerable groups and meeting their most basic needs have a much bigger impact in stemming the potential of radicalisation. Access to better education, to health services, to clean water, to nutrition, employment and income generation opportunities all go a long way towards preserving human dignity.
Fisheries: National priority
The development of the fisheries sector in Somaliland and Puntland has been identified as a major priority for achieving rapid economic growth and sustainable development.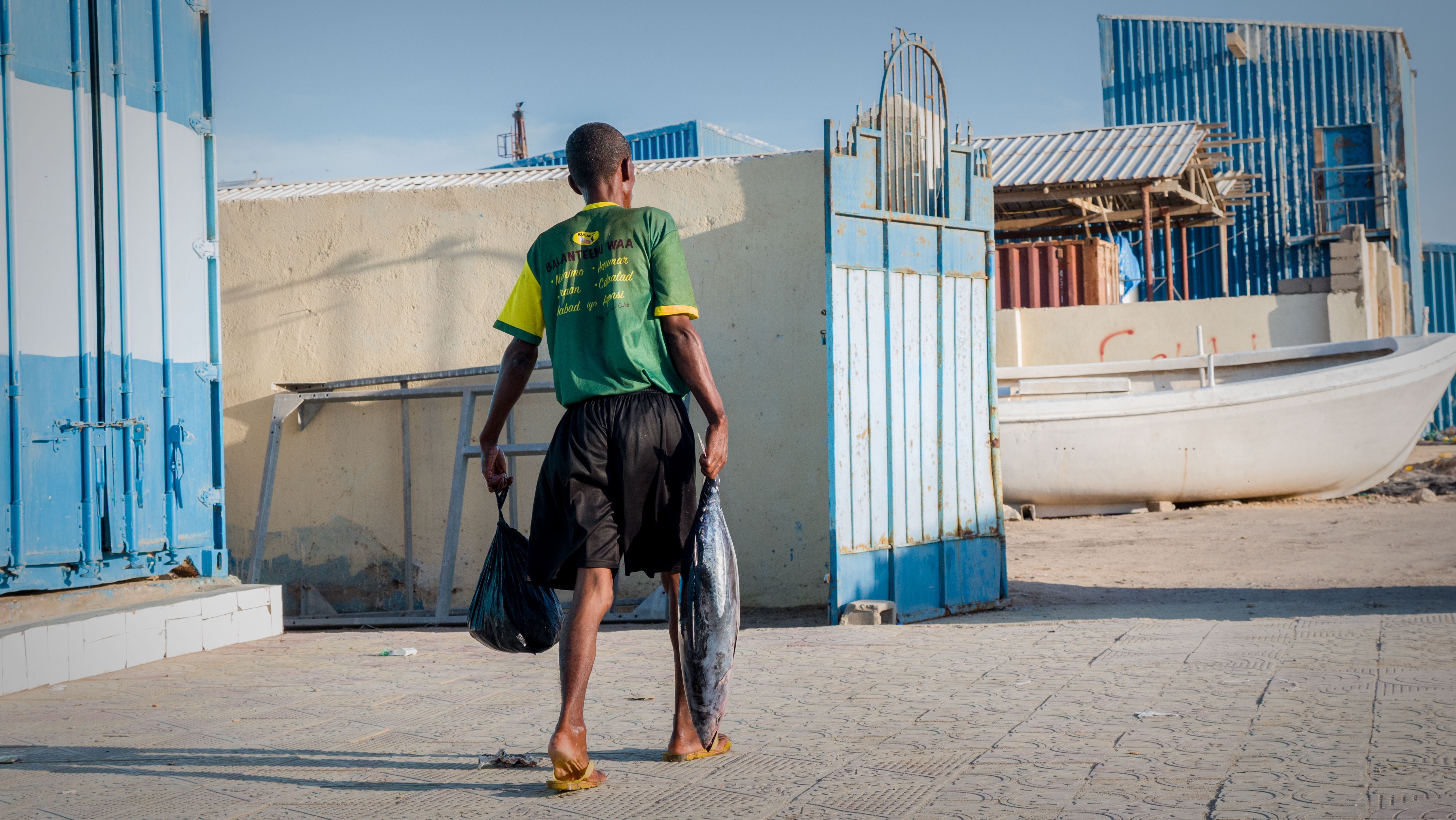 Plenty of fish in the sea – training and infrastructure needed
450 commercial species migrate every year into the Gulf from the Indian Ocean, only few of which are caught. The species include tuna, snappers, groupers, grunts, trevally, emperors, barracudas, goatfish, parrotfish, Spanish mackerel, sea breams and horse mackerel. Other marine organisms caught occasionally by local fishermen include sea cucumbers, shrimp, lobsters, and edible crabs. In comparison, there are roughly 50 commercial species in Danish waters, a country famed for its fishery industry and global export.
Most local vessels have no electronic equipment, lights or suitable storage room; Drift nets, hand lines and a bit of yarn is the most common fishing gear. There are no hygiene standards and only smaller boats can dock at the crumbling harbour jetty.
The Food and Agriculture Organisation (FAO) estimates that a sustainable fishery can catch more than 100,000 tons of fish annually in the Gulf of Aden.  Today, Somaliland fishermen catch less than 5,000 tons per year, sold at low prices. If the catch reaches 50,000 tons/year at double today's prices, the commercial fisheries from Somaliland will be an industry worth USD 200 million.