Income, nutrition and livelihood opportunities through fish at the Horn of Africa
FairFishing is an independent, non-profitable International Non-Governmental Organisation (INGO). Since late 2011, we have been working closely together with fishermen, fishery companies, local and national organisations, ministries and authorities at the Horn of Africa in order to upgrade and sustain a fishery industry, fulfilling the needs for gainful employment, nutrition and optimal, rightful utilisation of marine resources, as well as to provide an alternative to illegal activities at sea. FairFishing started its operations in Berbera, Somaliland, but has now expanded to several locations at the Horn of Africa. FairFishing wishes to create jobs, economic development and contribute to regional stability through the establishment of a sustainable fishery industry and value chain.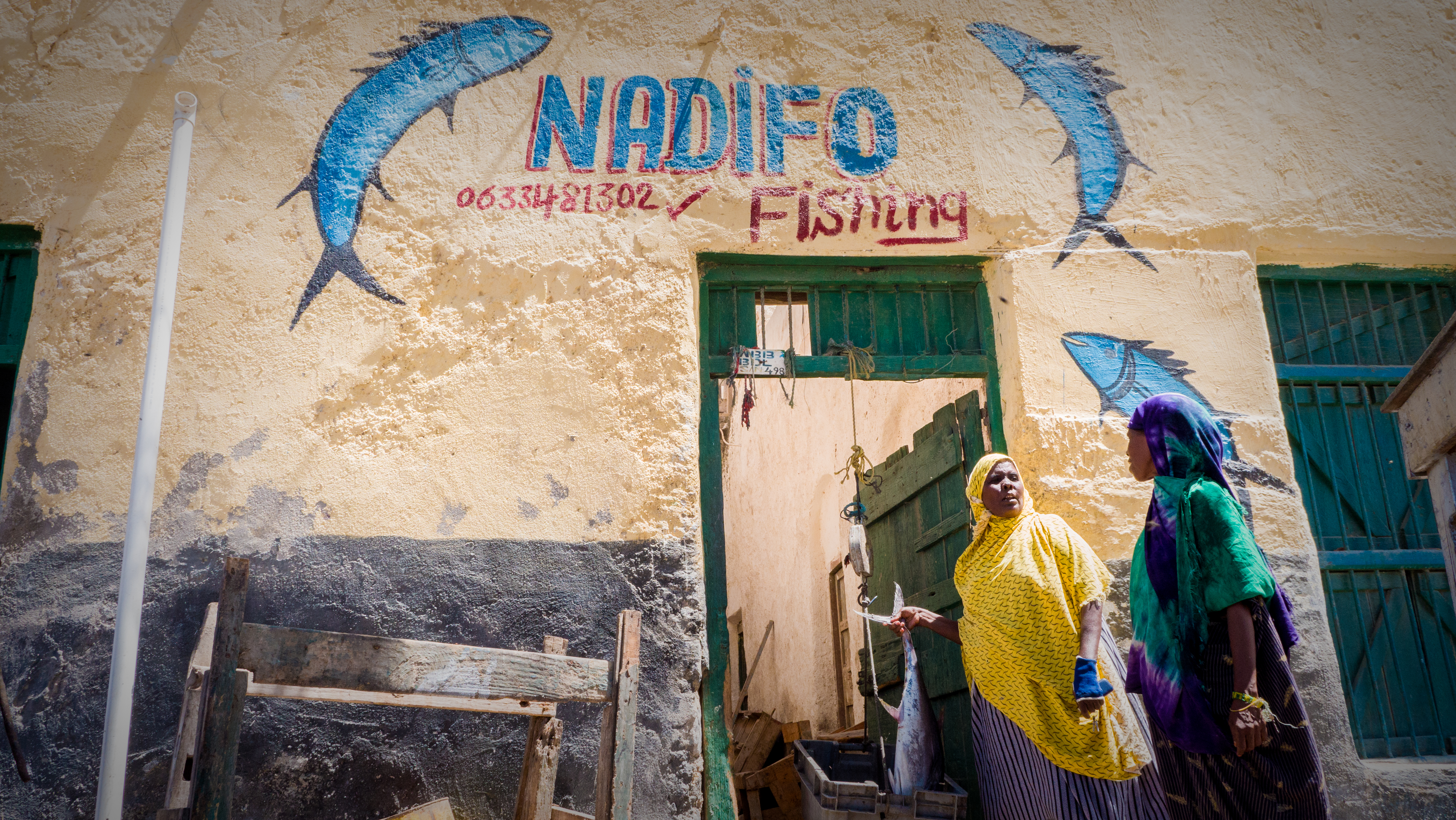 From the FairFishing Station in Berbera to a EU funded program
In October 2013, FairFishing opened the first ever fish processing station in Berbera, Somaliland. In 2014, 400 tons of fish passed through the station: The estimated value of this fish on the local market is 1,3 million USD. The same year, we saw a turnover of USD 100.000. The FairFishing Station has expanded over the years, and today it consists of seven merged and refitted reefer containers, two ice machines, one Partner Supply Unit (PSU) (a shop selling high-quality equipment to purchase prices), and an office. On an everyday-basis, fish is hygienically processed and stored in deep freezers or cold storage rooms at the station prior to being transported to markets. In 2015, the FairFishing station in Berbera employed 25 people, who service 50 local fishing company partners representing approx. 500 fishermen (around 85% of all active fishermen in the area).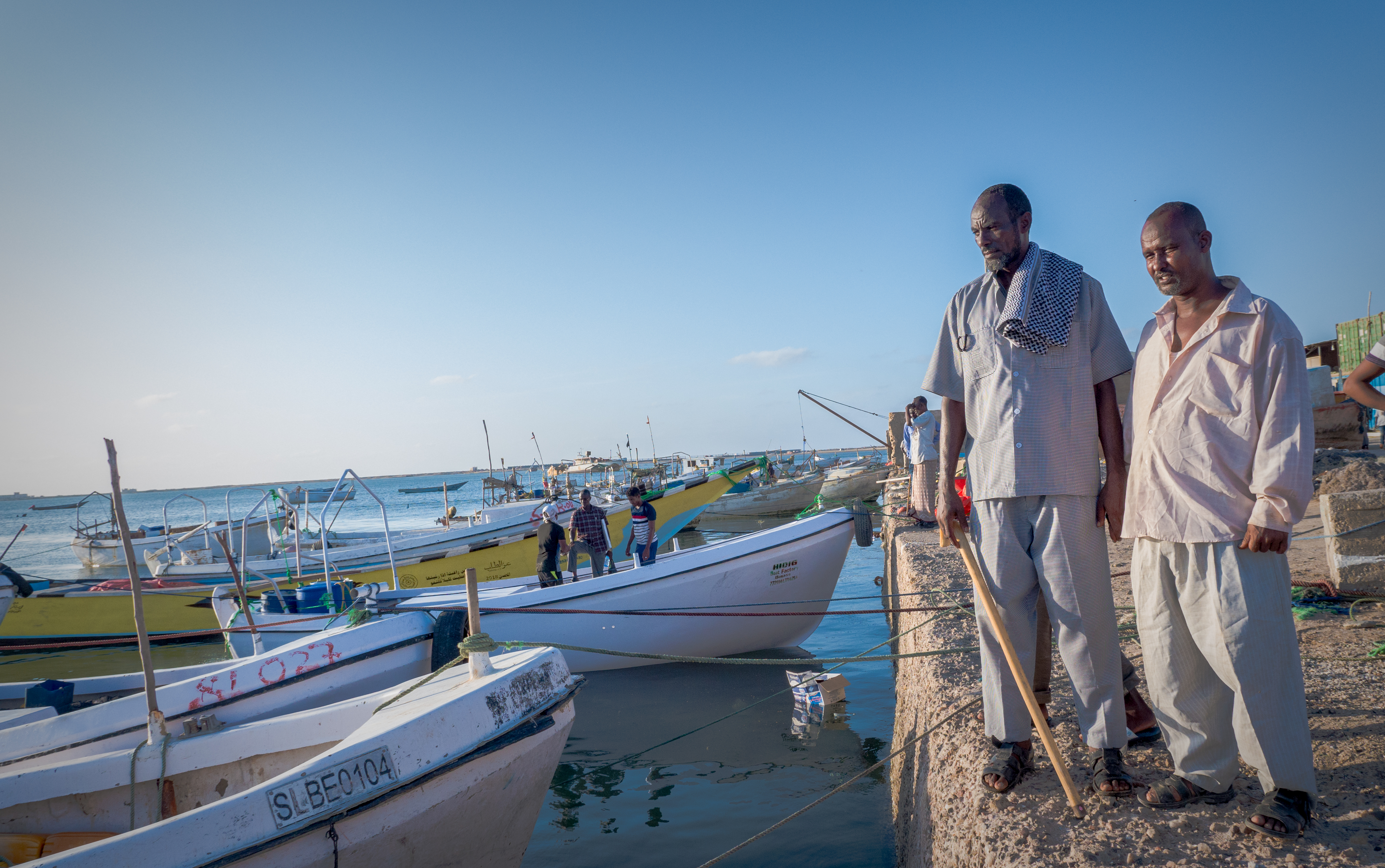 Our documented and reported success of lean, hands-on, on-the-ground start-up process, with a fishery expert testing global methods and adapting them to a local context demonstrated the viability of the fishery sector and has provided on-site skills-transfer through a step-by- step strategy. According to an independent Impact Assessment conducted by Nordic Consulting Group 2015, users of the FairFishing station increased their income by, on average, 92%, compared to their income before FairFishing opened for business. Furthermore, the price of ice has been halved, and the price of fish doubled due to FairFishing's non-profit services. In the first years, FairFishing operated only from private sector in-kind donations of material and equipment; financial contributions from private businesses and funds; and mainly from volunteer workers. In mid-June 2016, FairFishing received a EU grant to develop the FairFishing concept and expand it to more locations at the Horn of Africa. FairFishing hopes that through this EU grant we can continue to develop and support a sustainable fishery sector that generates economic opportunities, livelihoods and obtain food security for more people in the region.
Read more about the FairFishing concept, who we are and what and our past and current activities under the topics in the menu!
"Give a man a fish, and he will eat for a day. Teach a man to fish, and he will eat for a lifetime."
                                              Anne Isabella Thackeray Ritchie's (1837–1919)