News from the Buluhar Fishing Unit!
This year has been busy in Buluhar, where reconstruction of an upcoming fishery unit has been underway in spring.
The construction works have just been finished, and the unit has got its own source of electricity from the newly-installed solar panels. FairFishing together with local energy entrepreneur installed a 6KW solar panels with storage batteries system to power the fish storage facilities with renewable energy.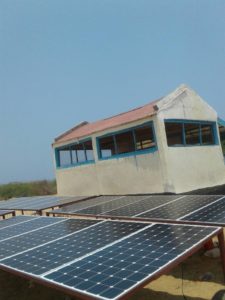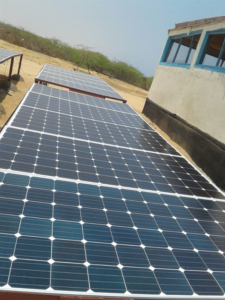 The fishery Unit after the installation of solar panels, April 2018.
This is the first time FairFishing has installed solar panels in our stations, and we hope to incorporate this approach in our further activities. It will be financially beneficial due to the extremely high electricity prices in the region, as well as to avoid price fluctuations and possible electricity shortages, which can damage the ongoing small business activities, not to mention the abundance of sun as a great way to provide a sustainable and clean energy!
See the plan for the Buluhar Fishing Unit:
The new facility provides cooling facilities to ensure further development and opportunities for the local fishers to improve their chances of earning more from a better access of ice for their catch.  If the activity will be high enough, the unit will de developed to provide more options for the fishers, such as acquiring machinery for ice production.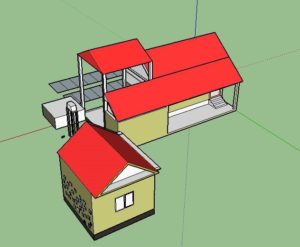 Buluhar fishery unit plan.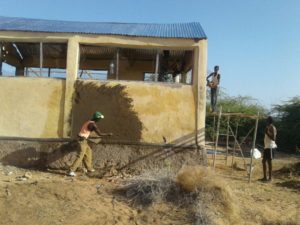 Construction work in Buluhar Fishery Unit in April 2018.
https://fairfishing.org/wp-content/uploads/Fresh_Fish_By_FairFishing.png
0
0
Annija B
https://fairfishing.org/wp-content/uploads/Fresh_Fish_By_FairFishing.png
Annija B
2018-05-02 11:00:30
2018-05-02 11:00:30
Powered with solar energy!