Meet Jama Yasin, he used to live in Oog, a small town in Sool region (located East of Burco) together with his family. Due to severe drought during 2017, a mayor part of the household's livestock perished, compromising his livelihood and forcing him to migrate to the coast, with the aim of finding new livelihood opportunities.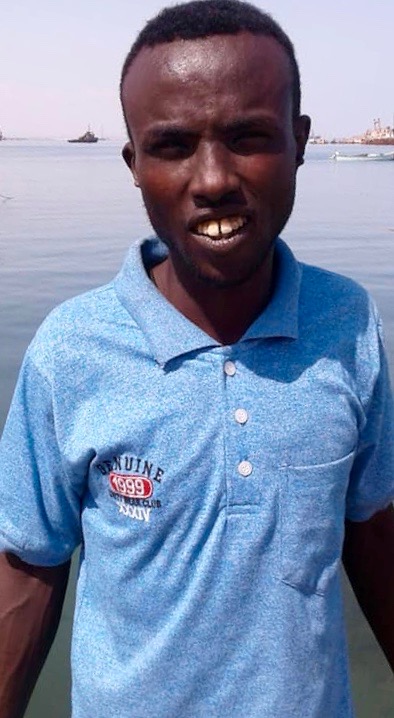 Fishery – a new livelihood strategy
In January 2018, Jama participated in the fishery technical training at sea, and it provided him with a wide range of new skills that opened up new job possibilities and diversifying his household's livelihood strategies.
As a matter of fact, Jama is currently, October 2018, working on a small fishing boat owned by a businessman that operates in Berbera. He started working as a fisher, but he got promoted and is now the Skipper with a crew of three fishers on his command.
Normally they go fishing for three to four days per trip and mainly use drift nets, one of the fishing techniques learned during the training. On a trip like this they often catch approximately 1 tone that is directly sold in the harbour to distributers or mongers. The fishing trip therefore generates an approx. income of 1000 USD that is divided between the four members of the crew and the ship-owner.
Jama expressed his gratitude to FairFishing since the training at sea in Berbera provided him with useful skills, enabling him with the opportunity to get a job and income. At the same time, he diversified his livelihood strategies and now his entire household is more resilient to external threats as the drought that forced him to leave his home town.
Future perspectives
Jama looks at the future with an optimistic view, and he wants to keep develop his skills and continue in the fishing business. "I want to be the owner of a small boat and become a successful businessman in the future", he told FairFishing staff in Berbera, September 2018.
https://fairfishing.org/wp-content/uploads/Fresh_Fish_By_FairFishing.png
0
0
Annija B
https://fairfishing.org/wp-content/uploads/Fresh_Fish_By_FairFishing.png
Annija B
2018-10-17 12:16:16
2018-10-17 12:19:35
New opportunities through fishery